Set of two 1990s original information signs from Bangour Hospital 72 cm x 15 cm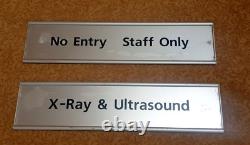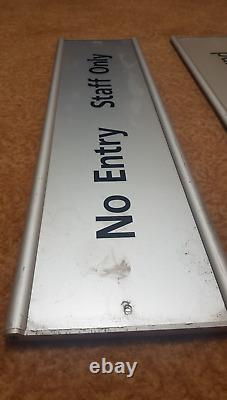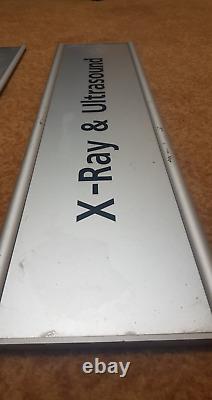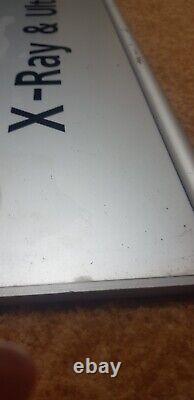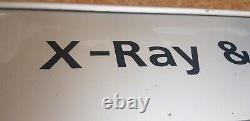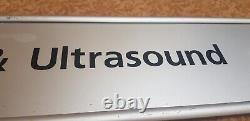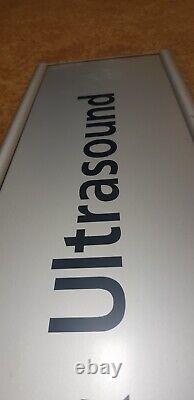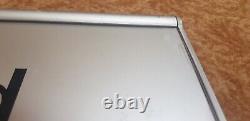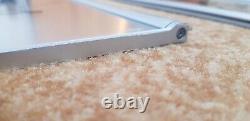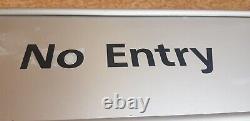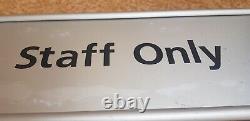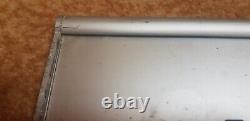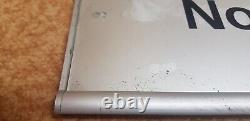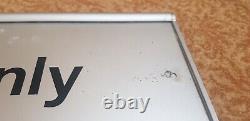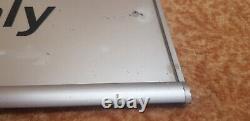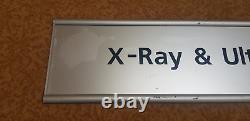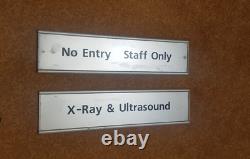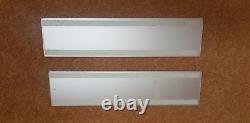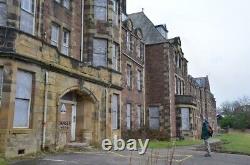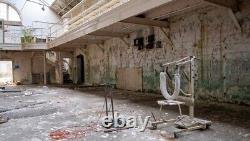 Set of two Bangour Hospital heavy duty information signs. Measurement is 72 cm x 15 cm / 28.3 inches x 5.9 inches.
Built as the Edinburgh District Asylum, Bangour Village Hospital was the first new asylum for paupers to be planned on the colony system. The 388 ha site was bought by the Edinburgh District Board of Lunacy in 1902 and the hospital opened in 1906. It comprised individual villas, with about 30 patients in each, with its own self-contained services and facilities. During the two world wars it was requisitioned by the War Office, but otherwise continued as a psychiatric hospital until the last patient left in 2004.
At least some patients were there, not for any real psychiatric reason, but due to early 20C attitudes to illegitimacy; young unmarried girls who became pregnant were confined for their'inadequacy' and became institutionalised and spent the rest of their lives there. The site is now'mothballed', and has been used as a filming location [The Jacket], and for exercises by the Scottish Government to test de-contamination procedures following a nuclear, chemical or biological incident. There have been proposals to develop the site for residential use, converting the 13 listed buildings to apartments.