Home Décor Multicolor Organizer Reclaimed Wood Crates Set Of Two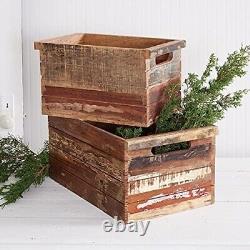 Dazzle your guests with these unique Wooden Crates. It features distinctive colors from reclaimed wood, making each box special and slightly different. It is a great item to leave out all year long to store small blankets, books, and more in.
Measurement: 19¼''W x 12¼''D x 9½''H.