Two-faced Yokai Metal Pipe, Bronze-Copper Smoking set, Spoon and Cleaning Tool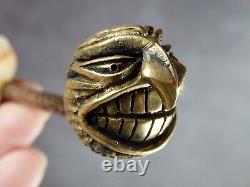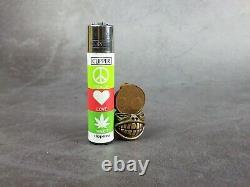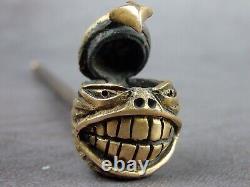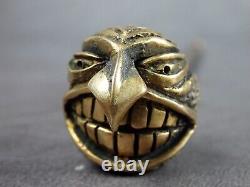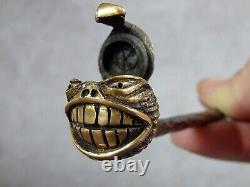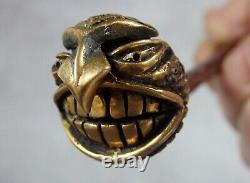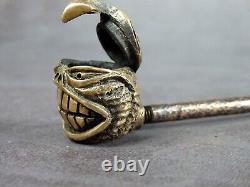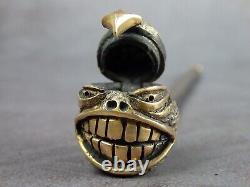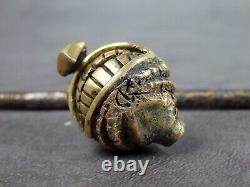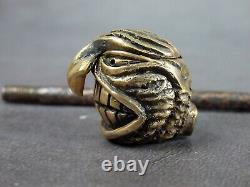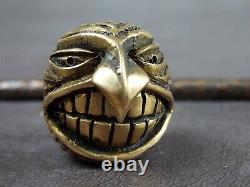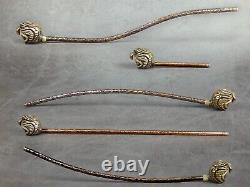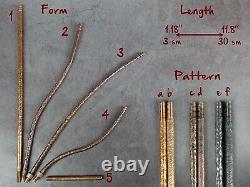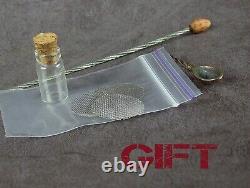 Smoking pipe with a bowl in the form of Yokai, spirit-werewolf from Japanese mythology, trickster. The pipe is working, not decorative, the model is tested by the master.
When choosing a mouthpiece, keep in mind that this pipe can stand on a plane only with straight mouthpiece. The standard set includes a miniature BRONZE spoon. Hole width: about 0.51 inches (13 mm).
Hole depth: about 0.59 inches (15 mm). Bowl size: about 1.10? Bowl weight: about 1.23 ounces (35 g). The pipe is made by hand (without using computer technology) from bronze according to the author's sketch. To make this item, a wax model was cut out by hand.
Then, using the lost wax method, bronze parts were cast. Then the workpiece was mounted, minted, polished and polished. Finally, the pot was engraved and blackened to get a unique vintage look. All pipes are intended for use only as legal products. Our products are NOT intended for illegal use.