Vintage Folk Art Wood Carving Whimsical Two Piece Set Signed & Dated 1955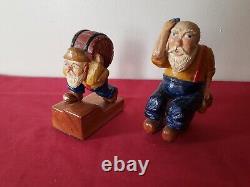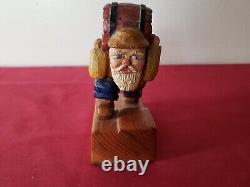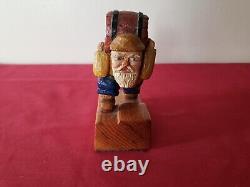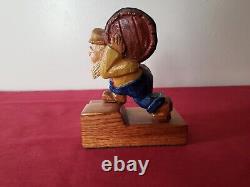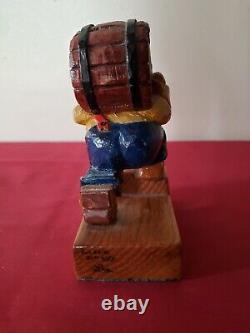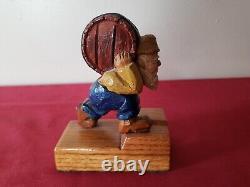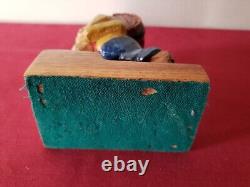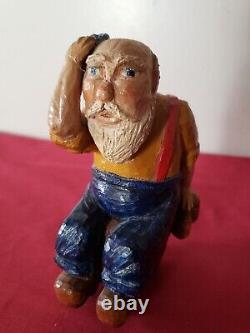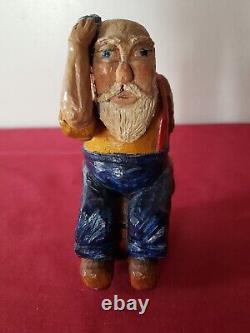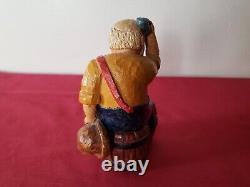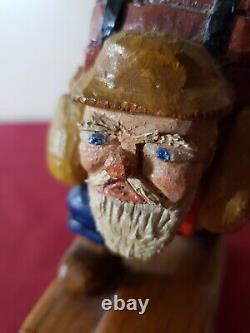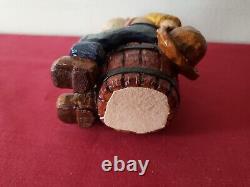 Vintage Folk Art Wood Carving - Whimsical Two Piece Set - Signed & Dated 1955. Two piece set of a old man carrying a Large Wine Barrel on his back up some stairs and in the 2nd piece he is resting on said Barrel wiping his forehead. Signed on one FOR SHIRL SEPT 6/55 LEN / LEM? This could come from the Quebec Region but not sure. Very well done and nice paint job.
I believe in WYSIWYG - what you see is what you will get. All products are exactly the ones shown in my listings, no stock photos. "Pictures are worth a thousand words". ALL PACKAGES MUST GO FULLY TRACKED AND INSURED.
I treat all in a fair and efficient manner.