De La Rue's Five-Suit Bridge Double Deck Card Set, England, Five Suit, Tax Stamp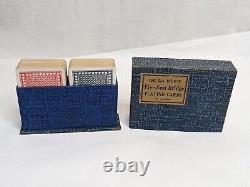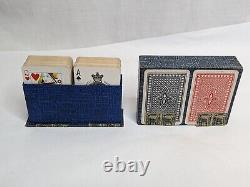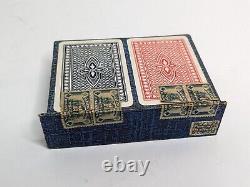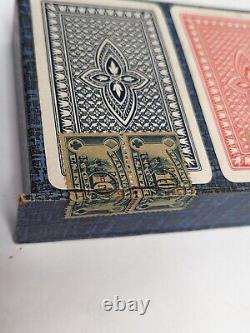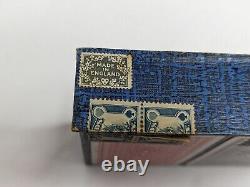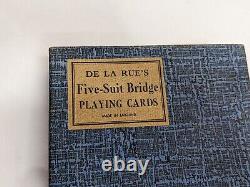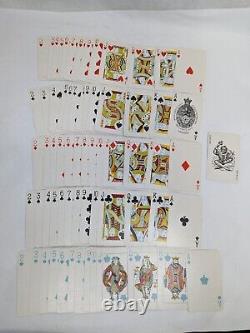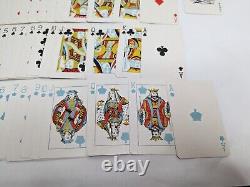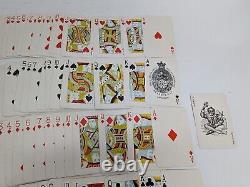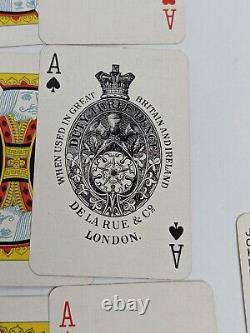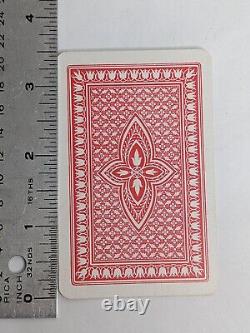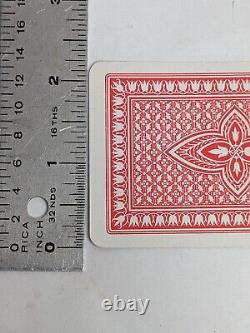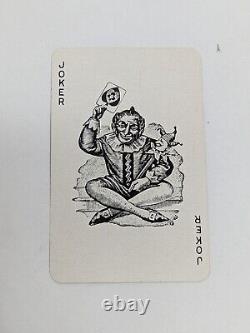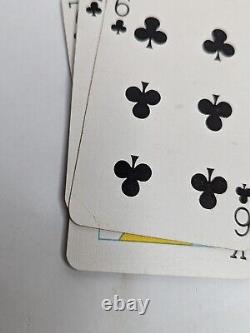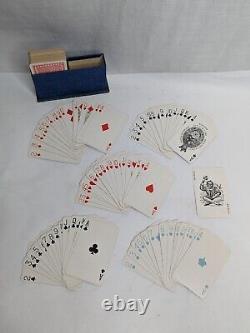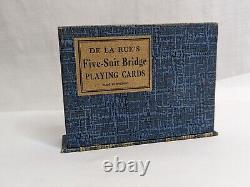 Comes in a vertical standing box with separate sections for each deck. Backside has cards attached to show the back pattern. Underside has "Made in England" stamp. Stamps were cut fairly cleanly so all four are grossly intact (albeit in two pieces a piece). Good to very good overall vintage condition as shown - some light wear to case with some minor fraying at edges and corners.
Comparing the cover to the bottom it is clearly a bit faded as the inside is a richer blue. Cards are in good shape with a few creased corners here and there and some light discoloration from age. Each deck is complete with 66 cards (five suits of thirteen cards each and a joker).