A set of Two 1928 Silver Medals from Germany Honoring the 1st East/West Transatl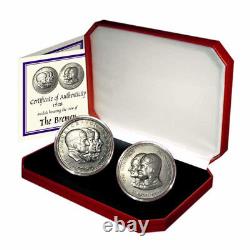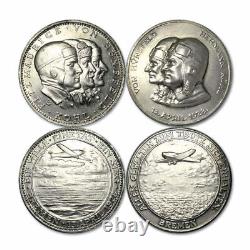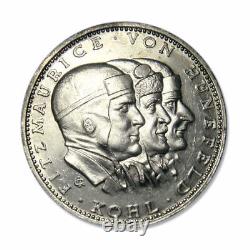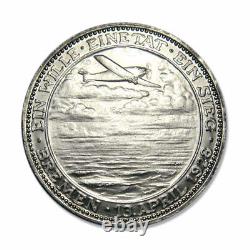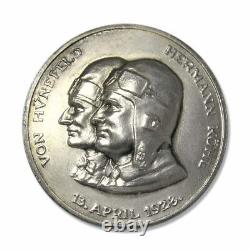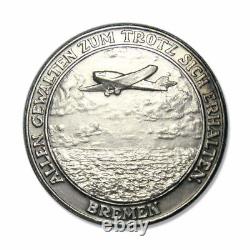 One of the quintessential medals commemorating the 1928 East/West Transatlantic Flight of The Bremen is the silver medal on the right showing the owner of the plane, Ehrenfried von Hünefeld, and it's pilot, Captain Hermann Köhl. This is the medal that you will find in most collections related to the historic flight and if your primary frame of reference was this medal then you would believe that this was a purely German accomplishment - and that is the very point of that one medal; to convey German pride at success in a feat so many had failed and perished in previously.
But the propaganda value of this came at a price and that was the omission a native Irish son and hero who served as copilot and navigator. Omitted was Colonel James Fitzmaurice, an Irish aviator who was one of the first pilots in the Air Service of the Free State of Ireland and a man who rose to the rank of Colonel and to the command the entire air force of the Irish Free State. You will see him at the center of the other medal on the left, one of nearly the same design as the first.